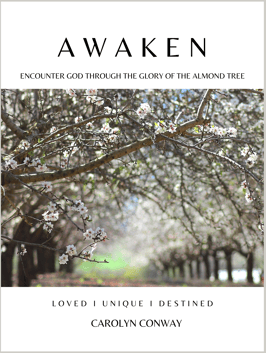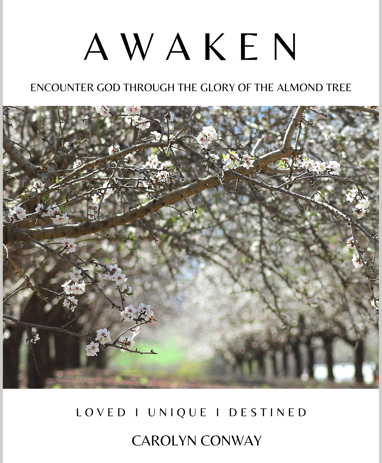 Do you know your true identity? Are you unsure of God's plans for your life?
Did you know that the Almond Tree in the Bible reveals your identity and destiny?
I wrote this book to awaken and empower you to arise in your Kingdom authority. Join me as I take you on a journey through the Bible to discover mysteries which unlock God's plans for your life. 'Awaken' is a book of biblical narrative, inspiring stories of second chances, and stunning photography. You will discover ...
The mystery and message of the Almond Tree

Your true identity and destiny

Hope to arise from disappointment

Keys to supernatural fruitfulness

Jesus deep love for you and His Bride
This is your invitation to encounter God's love, reset your hope after disappointment and be empowered to make a Kingdom impact.
ABOUT THE AUTHOR
For the last thirty years through her roles as pastor, teacher and life-coach, Carolyn has empowered individuals to understand their biblical identity and Kingdom calling. With a significant testimony of the healing power of Jesus, her heart is to see others encounter God's love, arise above disappointment and flourish again. As a certified life coach she empowers women of all ages and stages of life to discover their dreams and partner with heaven to make an impact in the world.
Carolyn Conway - Founder, Almond Tree Ministries B.Min., Dip.Th., Certified Life Coach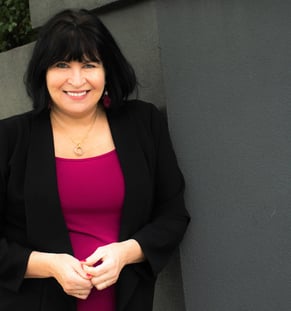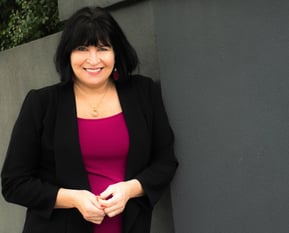 What People are Saying About 'Awaken'
"Wow! An amazing book. Beautifully presented, stunning photos, and a wonderful description of the Almond Tree in the Bible and what it represents in our lives. So powerful! - Margaret
"Outstanding! Every time I pick up the book, I just want to savour all the beauty on each page, where the richness of its presentation reaches deeply into my heart and soul through the lens of my eyes. A picture paints a thousand words and there are so many for me to apprehend and anchor. Such a deep well of "deep calls to deep." - Ellie
Carolyn's book has spoken so deeply to my heart and soul. In recent months I have been in a time of transition which has often been uncomfortable and confusing. Reading Carolyn's book has been so timely. I found the way she described the uniqueness of the Almond Tree and all its wonderful symbolism filled me with great hope and encouragement. To me, Carolyn has extracted a message for us all. The stunning photography is also a highlight. Just beautiful." - Kate